Bonex EOS S DPV - Underwater Scooter
Bonex EOS S Diver Propulsion Vehical (DPV)
The lightweight Ecos S is the ideal companion for all types of diving, including cave and wreck diving, as the scooter has variable speed and emergency controls. Therefore, the Ecos S can be used in a team formation and, if anything goes wrong with the electronic, the diver can use the autarkic control circuit.
The Ecos S was tested by technical divers and was considered to be the perfekt wreck scooter because of the speed of 70 m/min and a thrust of 27 kg, in combination with only 15 kg of weight.
Furthermore, the unit is rated up to a depth of 200 m, which gives you an idea how solid the Ecos S is.
Features
15 kg weight incl. battery and trim
Runtime up to 200 min
Li–Ion battery pack
Sealed motor
Speed up to 70 m/min
Variable speed
Emergency switch
One handed operation
Quick shift
Carbon tube
Carbon shroud
Torque control
Price: $8,999.00
---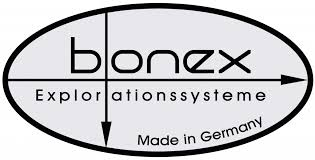 ---
Top