Oceanic Alpha 10 Package
Oceanic Alpha 10 Package
The Alpha 10 Package is a middle of the range Package that combines the ease of breathing with functionality of a Dive computer and a little bit of style.
Perfect for a beginner or someone looking for an upgrade to their Old scuba Kit.
This Package Includes: The Alpha 10 Regulator paired with CDX first stage, The Alpha 8 Octi, the Ocean Pro 1000D QLR4 BCD with Integrated weight system. And the Oceanic Veo 4.0 Dive Computer.
Oceanic Alpha 10 CDX Regulator
The Oceanic Alpha 10 CDX Regulator is simple, dependable and economical all at the same time. What else could you expect from a design as refined and perfect as the Alpha? The Oceanic Alpha 10 CDX Regulator breathes effortlessly in a compact design, the only other thing you could ask for is tough and easy to maintain and it has achieved that as well. Since the Alpha 10 CDX Regulator is pneumatically balanced your breathing will be closely matched with those of the higher costing regulators without having to break the bank
Oceanic Alpha 8 Octi
The Alpha 8 Octi is the same effortless breathing regulator in a compact design but colored neon yellow so that you or your buddy will be able to find it with no problem
Oceanic Ocean Pro 1000D BCD
An economical jacket for the diver who wants to keep it simple, the OceanPro features the same quality workmanship, comfort and fit that you expect from Oceanic.
Offering heavy duty wear and tear for the cray hunter amoungst us.
Newly designed with the addition of trim rear weights for better in-water position and comfort when using weight intergration.
Oceanic Veo 4.0 Computer Console
SLIM AND ACCESSIBLE INTELLIGENCE
An easy-to-use entry-level wrist or console computer capable of demanding dives, Veo 4.0 is sleek, slim, and packed with features. Bluetooth technology connects any mobile device to the free DiverLog+ App so you can track, manage and share all your dive data on the go pre- and post-dive. Includes Oceanic's patented Dual Algorithm™ with 4 operating modes, larger digit size, and a 20% slimmer profile so you're comfortable while exploring the underwater world.
Price: $2,236.00
Special: $1,999.00
---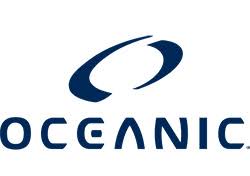 ---
Top