Oceanic Zeo Package
Oceanic Zeo Regulator
The pneumatically-balanced ZEO is an engineering marvel of precision, durability and comfort. Its durable chrome-plated marine brass metal valve delivers a phenomenal breathing experience, improves cold-water performance and helps recirculate moisture from exhalation to prevent dry mouth. The breathing adjustment gives the diver a wide range of control to precisely set airflow throughout the dive. The ZEO comes standard with an in-line hose swivel, inhalation effort control, dynamic adjustment technology dive/ pre-dive switch and a super comfortable orthodontic mouth piece featuring an inline ball swivel on the hose connection to eliminate the binding that can cause jaw fatigue. The new cold-forged, over-balanced diaphragm FDX-i first stage is environmentally sealed. The in-line design limits the pressure loss inherent in "L" type first stage designs making the FDX-i more efficient and lighter due to its compact form. The ZEO/FDX-i combination is everything you need for a sublime breathing experience at any depth and in any environment. From the balmy tropical waters of the Caribbean to the extremes of cold water diving's best dive sites, the ZEO will perform with reliability, consistency and comfort and makes taking your favourite regulator literally anywhere, that much easier.
Oceanic Excursion BCD
You glide through the water like a manta ray, air bladder tucked neatly behind you. Up front, there's nothing but contoured harness straps and a couple of integrated weight pockets. You're uncluttered, unencumbered and looking good. Built tough for use in both recreational and technical diving, the Excursion is extremely comfortable and stabile, the ultimate BC for the serious adventurer.
Alpha 10 Octi
Breathe effortlessly. Simple, dependable and economical, Alpha 10 Octo provides effortless breathing in a compact design that's extremely tough, yet easy to maintain.
Oceanic Pro Plus 4 computer with a Compass
BIGGER, BETTER, BLUETOOTH.
Bigger and better than ever, the ProPlus 4.0 features the latest Bluetooth 4.0 technology. Now divers can adjust and customize all their dive features on the go pre-and post-dive. ProPlus 4.0 boasts a new display area, wider font size, and 22% larger digits than its predecessor (ProPlus 3), making it clearer and easier-to-read than ever before. With Bluetooth compatibility, ProPlus 4.0 adds to Oceanic's commitment to growing the largest family of Bluetooth compatible computers available to divers.
Price: $3,447.00
Special: $2,929.00
---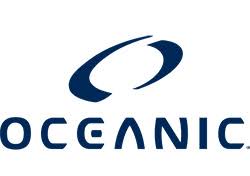 ---
Top