Shearwater Peregrine Computer
Description
Technical
Video
Embark on your Adventure
The brand new Peregrine computer from Shearwater is a simple and easily accessible, full colour, Nitrox dive computer. The Peregrine is your ideal companion for many dive adventures to come.
Simple, Intuitive Layout, Easy to Navigate
Shearwater Research, makers of the award-winning Perdix and Teric dive computers, has released a new computer, the Peregrine, designed to bring some of the company's most popular features to their most affordable model ever.
Along with familiar Shearwater features such as a full-color screen and intuitive operation, the Peregrine offers a vibrating alarm function and wireless charging.
Slimmer than the Perdix, with new ergonomic buttons, the Peregrine is designed for easy operation that won't intimidate new divers, along with advanced capabilities including four-mode operation to support divers as they gain experience.
Great Screen
Exceptional value
Simple dive modes
Vibration alerts
4 Dive modes

Air (Recreational)
Nitrox (Up to 40%)
3 Gas Nitrox (Up to 100% O2)
Gauge

Packged in a ballistic nylon polymer case
You can also buy additional wrist Strap colours to personalise your Shearwater Peregrine in Ocean Blue or White.
Shearwater Peregrine Dive Computer Features:
Dive mode types:

Air (Recreational)
Nitrox (Up to 40%)
3 Gas Nitrox (Up to 100% O2)
Gauge

Number of gas: 3 Open Circuit
Algorithm: Bulman ZHL-C
Screen Resolution: 320 x 240 QVGA
Display Type: Full colour LED LCD
Display Size: 5.59cm
Computer Dimension: 77mm x 68mm x 25mm
Computer weight: 122g
Battery: Rechargeable Li-ion Battery
30 Hours battery life on single charge (Medium Brightness)
Dive Log Capacity of approximately 200 Hours
Vibration Alerts
Bluetooth wireless Data Transfer Technology
Multiple Languages: English, French, German, Portuguese, Korean, Japanese, Italian, Spanish and Simplified Chinese, Traditional Chinese
Wrist Staps: 26mm Black Silicone & Shock Cord
Optional add-ons: Wrist Strap colours in Ocean Blue and White, ballistic nylon polymer case
Price: $859.00
---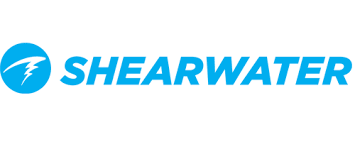 ---
Top