DIVEPRO S40 4200 LUMEN DIVE TORCH
DivePro S40 Torch
The DivePro S40 Torch is a compact, primary style light designed with an impressive power to size ratio. Running on a single 26650 rechargeable battery, the DivePro S40 Torch offers you 4200 lumens on full power. The S40 offers four modes, high, middle, low and SOS mode. This is a great choice of a torch if you are looking for your first primary light. The torch is only 156mm long with a 53mm light head.
DivePro S40 Lighting
The DivePro S40 Torch is ideal for a handheld primary light for any diver. With a maximum depth rating of 100m, this torch can be used for all sorts of diving activities. The torch has a durable aircraft grade aluminium with a black, premium type III, hard anodised protective coating as with the S20. This coating ensures extra protection against the rigours of the most extreme conditions. The lens on the S40 is an aluminium alloy reflector condenser system. As such it pushes the light out in a more focused beam, ideal for signaling other divers underwater.
The DivePro S40 Torch has a CREE XHP70.2 LED, the next generation of Extreme High Power (XHP) class of LEDs. This LED has improved lumen density, better voltage characteristics, and optical performance in the same 7mm by 7mm LED. The XHP70.2 LED offers unparalleled lumen density for a chip of its size, meaning you get more power without increasing the size of the light head. Furthermore, this LED will keep running without the dips in power seen by older designs of light system.
DivePro S40 Torch LED Technology
If you are looking for an entry level powered, compact, rechargeable primary torch, then the DivePro S40 Torch is for you. However, if you are looking for a smaller, lighter weight torch as a primary light then check out the DivePro S20 or DivePro S26 torches. If you are not sure that this is what you are after, check out the rest of the DivePro range or our full range of Dive Torches.
Included in the box :
1x DIVEPRO S40 diving light

1x USB automatic charger

1x 26650 battery

2x spare seals

1x user manual

1x lanyard
Price: $249.00
---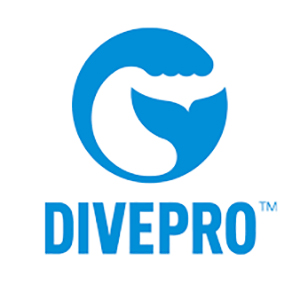 ---
Top